Virtual Tour of Our Sanctuary
Come and See the Orthodox Church and the community of St. George this Sunday! If you cannot visit with us in person we invite you to see our sanctuary in the virtual tour above.
When you step in the front doors of our parish, you'll be welcomed warmly, have the ability to see and venerate the relics of the St. George the Great Martyr, admire the breath-taking dome depicting Christ, the Pantokrator, the Ruler of All, and continue your journey of salvation with us. From the chanting, to the sermons, to the youth ministry programs, we strive for excellence. Of course only God is perfect and we invite you to join us in our imperfection that we may grow together and become more like Christ.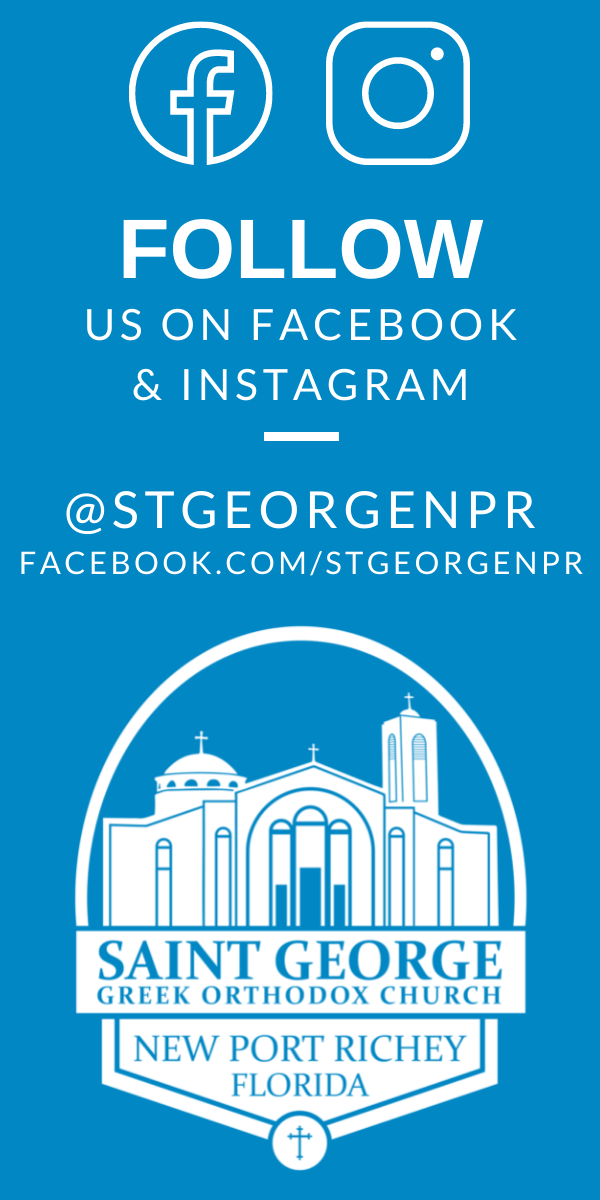 Stewardship is much more than the money we offer to our parish. Stewardship is how we relate to all the goodness that we have been blessed with by God, our time, our talent, and our treasure every day of our lives. We invite you to fill out a stewardship card that you may become more involved in our parish and that we may be better able to communicate information with you concerning the ministries and happenings of the St. George parish.
You may click on the heart to the right to make a donation to St. George online. You can make offerings for stewardship, to help pay off the promissory note, or for other special purposes. If you don't already, consider signing up for recurring stewardship offerings.
Online Chapel
Today's Readings
Saints and Feasts Commemorated
Visit the
Online Chapel
for more daily readings, hymns, a monthly calendar of saints and feasts, and more.
Upcoming Events